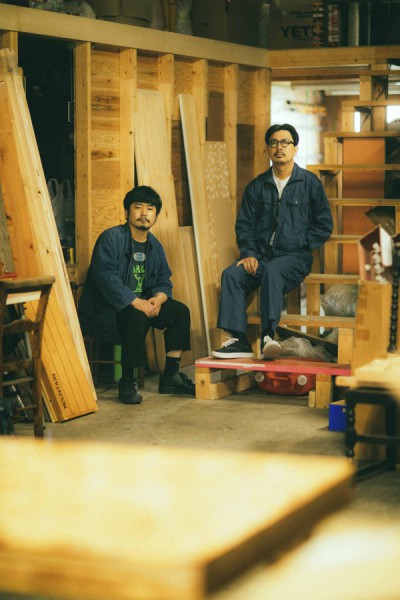 An artist unit by Jun Sugiyama and Kenichi Miyazawa.
They use their unique outlook to create works
with waste materials, resin, and motor appliances,
and have expanded into furniture, products, and space direction.
They are garnering much attention both domestically and abroad for
their vaguely nostalgic works that fuse analogue and crazy colors.
杉山純と宮澤謙一によるアーティストユニット。
廃材や樹脂、電動器具などを組み合わせ創りだす独自の世界観で、
作品制作にとどまらず家具やプロダクト、空間演出ディレクション・制作まで幅広く手がける。
どこか懐かしさを覚えるアナログ感とクレイジーな色彩が融合した作品群は、国内外から注目を集めている。